Your Surgeon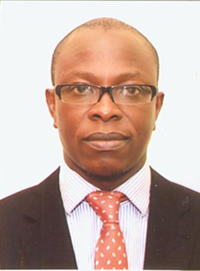 Dr Seyi Idowu is a Consultant Orthopaedic Surgeon who specialises in joint replacement and musculoskeletal tumor surgery. He is a Consultant Orthopaedic Surgeon at the National Orthopaedic Hospital, Lagos.
He graduated from the University of Jos in 1996. He under went Orthopaedic Surgery residency at the National Orthopaedic Hospital Lagos. And was awarded the fellowship of the West African College of Surgeons and the National Post Graduate Medical College of Nigeria in 2006
Dr Idowu spent 2 years at the Royal Liverpool and Broadgreen University Hospitals. During this time he undertook complex joint reconstruction surgeries and gained significant experience in management of various bone and soft tissue tumors.
He was also a senior clinical fellow at the Royal Orthopaedic Hospital Birmingham, United Kingdom. He has various on-going research projects and has made various presentation at local, national and international conferences. He has numerous publication in the field of orthopaedic surgery.